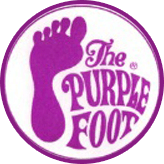 SUBSCRIBE
TO OUR NEWSLETTER
Events
Competitions
Your Source For Wine & Beer Making Supplies
Cider Making
The Purple Foot is proud to announce a new line of craft cider making kits from Cider House Select.
Complete with everything you need to craft your own best cider, these 6 gallon recipes are deliciously packed full of flavor and perfect for any level of brewing experience.
Whether you're looking for an ice cold, refreshing drink during the hot summer months or looking to warm up during the cooler autumn and winter, Cider House Select ciders are a perfect choice for anytime of the year. With eight mouth watering flavors to choose from we're sure you'll find on that's perfect for you.
We also have all of the equipment and ingredients you need to make hard cider from Cider House select or your own apples, pears and fresh fruit.


Cider House Select Yeast

CHS Pear Cider Making Kit

CHS Cherry Cider Making Kit