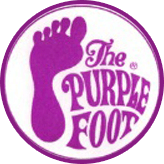 SUBSCRIBE
TO OUR NEWSLETTER
Events
Competitions
Your Source For Wine & Beer Making Supplies
Gift Certificates
Yes!
Gift certificates are the ideal gift for your wine making or home brewing friend or family member. There are a lot of new products coming out every year. Maybe you don't know what your special person needs or wants. A gift certificate offers that special someone the option of purchasing the things he or she really wants.
We offer gift certificates in any denomination.
Please stop in or call. We can send the Gift certificate by mail or E mail.
You can purchase a gift certificate:
In Person
By phone: (414) 327-2130
By E mail: wineandbeer@purplefootusa.com
From me and my staff I hope you all have a wonderful holiday season!
Back to Events