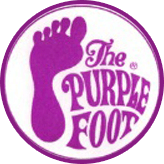 SUBSCRIBE
TO OUR NEWSLETTER
Events
Competitions
Your Source For Wine & Beer Making Supplies
Home Wine and Beer Making Success
Here's what our customers have to say:
Home Beer and Wine making Customer Testimonials:
Here at The Purple Foot Home wine and beer making supply store we truly enjoy teaching our customers how to make great homemade wine and home brewed beer and are pleased to share in their successes. Many of our customers have gone on to enter and win awards in some of the most prestigious competitions in the world including Winemaker Magazine, Indy, and Iowa as well as countless state and county fairs.
We are not just the experts in home fermentation we are also the experts at teaching others how to make wine and beer at home and how to do it well. Through the years we have helped countless people learn to make their own special wines and beers at home; some have even gone on to offer their products commercially. Russ and Jim Klisch from Lakefront Brewery and Randy Sprecher from Sprecher Brewery started making beer at home, and yes they were customers of ours! We have helped several Wisconsin wineries get started including, Two Brothers Winery, Pieper Porch Wines, Coldspring Inn, The Highlands and we are currently working with The Spirits of Norway.