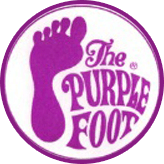 SUBSCRIBE
TO OUR NEWSLETTER
Events
Competitions
Your Source For Wine & Beer Making Supplies
Your Fermentation class
Classes
The Purple Foot is now holding classes at their new location!
We are conducting classes for Beer Brewing, Wine making and Cider making. We will be adding more topics in the coming months including: wine and beer tasting, and wine & food pairings. Check this site often to view upcoming classes.
If you don't see a class scheduled that fits your schedule or topic, call Karen at The Purple Foot (414) 327-2130 to schedule a "private class" for 2 or more people.
Back to Events