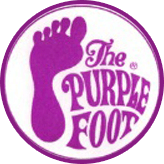 SUBSCRIBE
TO OUR NEWSLETTER
Events
Competitions
Your Source For Wine & Beer Making Supplies
Terms & Conditions
Any access or use of PurpleFootUSA.com constitutes acceptance of the following Terms & Conditions on your behalf. Acceptance means you will be bound to the terms in this agreement and any provisions made in the future. The Purple Foot has the right to amend their Terms & Conditions and Privacy Policy at any time. It is your sole responsibility to check back frequently for updates and changes.
Liability Disclaimer
PurpleFootUSA.com and any information found on the site are offered for informational purposes only. The Purple Foot is not liable or responsible for the availability, usefulness, or accuracy of the content made available or transmitted to this site. The information has not been verified by an outside source or authenticated either wholly or partially by The Purple Foot. The Purple Foot is not responsible or liable for any misfortune, hardships, or injury resulting from the use of this site.
Copyrights
Copyright © The Purple Foot 2015. All rights reserved. The materials on this website, including all text, images, graphics, design concepts and information, are protected by applicable copyright laws. Reproducing, copying, duplicating, publishing, distributing, or use of any information on PurpleFootUSA.com, in whole or part, is restricted (except as provided by the Terms & Conditions of this site or with written permission from The Purple Foot.)
Return/Refund Policy
Returns and refunds for products sold on PurpleFootUSA.com are at the sole discretion of The Purple Foot. Contact our Return/Refund Representatives for more information on our return and refund policies, and/or to find out if your product(s) is applicable for return/refund. Products damaged by misuse, abuse, or regular wear and tear will not be accepted for return or refund. Upon incident of manufacturer defect, The Purple Foot's Return/Refund Representatives will award you a refund if appropriate or provide manufacturer contact information. If you receive the wrong order, or ordered the wrong product, contact our Return/Refund Representatives within 1 week from receipt of the items. If product damage is at the direct fault of The Purple Foot, report the damage within 1 week from receipt of the items for a refund.
The Purple Foot reserves the right to refuse returns for any reason.
Shipping Policy/Delivery of Goods
Products purchased on PurpleFootUSA.com are shipped via Fed Ex, UPS, or USPS (carrier chosen by The Purple Foot). Delivery time is contingent on the shipping method you choose during the checkout process (standard shipping time is typically 1-5 business days).
The Purple Foot is not responsible for the care or delivery of your order once it has been transferred to the carrier and leaves our facility. The responsibility to safely deliver products in a timely manner is forwarded to the carrier. If you receive damaged or defective property that you believe to be the fault of The Purple Foot, contact our return department for assistance.
Privacy Policy
What Information Do We Collect?
The Purple Foot only collects information provided by you, the website user, when you place an order for our products or services, register on our site or create a member account, subscribe to our newsletters, or fill out contact forms. Information collected through these methods include: name, email address, mailing address, phone number, or credit card information and billing address.
Any information collected from you while using our website may be used to: personalize your experience on our site, improve our website, improve customer service, or to process transactions. The information collected, whether private or public, will not be given, sold, exchanged, or transferred for any reason to another company or person without your consent, other than for the purpose of delivering the products or services purchased. The email you provide during purchase will only be used to update you on information regarding your order.
Website Security Methods
Any credit card information, or other sensitive information, collected by PurpleFootUSA.com is first transmitted to Secure Socket Layer (SSL) technology and then encrypted into our database, only accessible by authorized persons with right to access our systems. All authorized persons are required to keep information accessed via our database confidential.
Currency in which transactions on PurpleFootUSA.com will be conducted is in United States currency.
Web Hosting Service Contact Information
iNET Web, 1430 East Moreland Boulevard, Waukesha, WI 53186