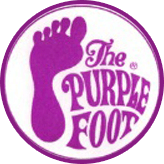 SUBSCRIBE
TO OUR NEWSLETTER
Events
Competitions
Your Source For Wine & Beer Making Supplies
Learning Never Ends
Learning Never Ends
Thursday, April 9, 2019
6:30 - 9:15pm
This event is held at the Wauwatosa West High School.
Wauwatosa West High School 11400 W. Center Street Wauwatosa WI
An evening for adults hosted by the Wauwatosa Recreation Department. Karen Lau will be holding 2 sessions on that evening one on wine making, the other on wine & food pairing.
Introduction to Home Wine
Making: Summer Berry Country
Wine (6:30 only)
Learn how to make wine using our won-derful summer berries. This is a class for anyone who enjoys wine or has an interest in making their own wine at home using fresh fruit. During this class you will learn about the equipment used, including a hydrometer, understanding what certain winemaking words mean, proper sanitation and cleaning methods, how to use different wine making ingredients, the steps to making wine from fruit – we will start one in this class, and tips to make the best country wine to your taste – sweet or dry!
Course Number 16
Karen Lau, The Purple Foot
Wine Tasting and Food Pairing
(8:00 only)
Did you ever wonder about the characteristics of your favorite wine? This is a class for anyone who enjoys wine. During this session you will learn about the components that make up a good wine; color, clarity, body, aroma/bouquet and taste; the difference between sweet and dry wines, how the acid and tannin balance affects the flavor of wine and about wine faults such as vinegar and oxidation.
Course Number 17
Karen Lau, The Purple Foot
For more information and to register go to The Wauwatosa Learning Never Ends
Back to Events