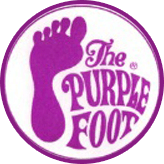 SUBSCRIBE
TO OUR NEWSLETTER
Events
Competitions
Your Source For Wine & Beer Making Supplies
Class: Introduction to Home Brewing
Beer class: Introduction to Home Brewing
Saturday April 6, 2019
10:00 - 1:00
This is a beginner class for anyone interested in learning how to make beer. Jim Sowinski will demonstrate the steps in Home Brewing.
Your session you will learn:
About the equipment used in home beer making, including how to read a hydrometer.
Basic terminology - understanding what certain beermaking words mean.
The difference between cleaning and proper sanitation.
About the different beer making ingredients and how to use them.
The steps in making beer from extract. And an overview of the rest of the process.
Tips to make the best craft beer!
This class is limited to 7 people.
Must be 21 or older to attend.
Class Fee: $20.00 Per Person $30.00 for 2 People
Sign up online or call (414) 327-2130 register
Please Note: There is no shipping cost applied to Classes. If shipping charges are applied on this website, we will remove it before processing the payment.
Back to Events