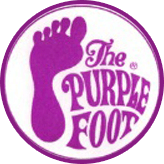 SUBSCRIBE
TO OUR NEWSLETTER
Events
Competitions
Your Source For Wine & Beer Making Supplies
Class: Elements of Wine Tasting and Food Pairing
Class: Elements of Wine Tasting and Food Pairing
6:00 PM - 8:00 PM
Wednesday Dec 18, 2019
Thursday Dec 19, 2019
Facilitated by Karen Lau
The focus will be on Chicken and wine.
In this class you will learn about:
The elements found in wine which affects its taste.

Basic rules of wine and food pairing.

How spices and sauces influence the flavor of the wine.
We will be serving several variations of chicken with different wines (both red and white).
You must be at least 21 years of age to attend this class.
Class Fee: $30.00 Per Person $50.00 for 2 People
Sign up online or call (414) 327-2130 register
Class size is limited.
Back to Events