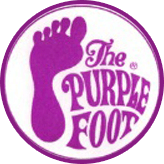 SUBSCRIBE
TO OUR NEWSLETTER
Events
Competitions
Your Source For Wine & Beer Making Supplies
Annual Apple Crush 2021
The Purple Foot
Annual Apple Crush
Friday Oct. 29 (10-5) & Saturday Oct. 30, (10-3) 2021
Bring your apples and pears.
Use our motorized crusher to crush and press.
Make wine or cider!
There will be food and of course beverages!
Remember to bring a bag for your scraps.
Please limit the amount of fruit to 60 lbs. (Enough to make 5 Gallons) We want to give everyone a chance!
5225 W. Forest Home Ave. Greenfield WI. 53219
Click here to find an Apple Orchards in your area.
www.wisconline.com/attractions/orchards.html
Back to Events