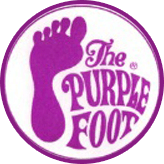 SUBSCRIBE
TO OUR NEWSLETTER
Events
Competitions
Your Source For Wine & Beer Making Supplies
The BoilerMaker™ 30 Gallon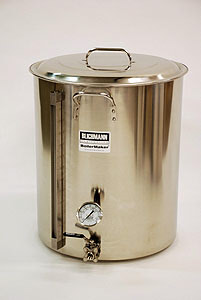 The BoilerMaker™ line of brew pots have been designed specifically for home brewing.
Heavy 18ga 304 stainless steel construction
Includes adjustable BrewMometer™ and our 3 pc stainless ball valve as standard
Heavy duty borosilicate GLASS level gauge never clouds or scratches is standard equipment! Features rugged stainless steel guard with laser etched volume graduations, cleaning brush and clean-out ports.
Exclusive snap-in dip tube design installs without tools and drains to within 3/8" of bottom!
Handles oriented to make carrying easier and the lid stores neatly on the pot handle!
Stepped bottom on pot supports mash screen and virtually eliminate sidewall shunting
Blichmann Engineering is committed to continuous product improvement, so design details may change from the photos shown.
The Boilermaker™ will ship directly from Blichmann Engineering to your home via FedEx Ground. Please allow 1-3 weeks for delivery.
Our website shipping cost is to Wisconsin or equivalent distance, for deliveries outside of this area we will contact you with shipping costs prior to placing the order with Blichmann.