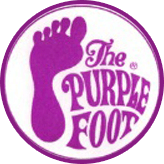 SUBSCRIBE
TO OUR NEWSLETTER
Events
Competitions
Your Source For Wine & Beer Making Supplies
Glass Carboy, 5 Gal.

5 Gallon Glass Carboy
Made in Italy. The 5 gallon Glass Carboy is most commonly used for making wine from fresh fruits, grapes, and juices.Glass Carboys have been used for the secondary fermentation of wine and beer for decades. Glass is far superior to plastic for home fermentation. It is easier to keep clean and sanitary which is the key to the success of any home fermentation endeavor. Glass also does not scratch easily. Scratches can harbor bacteria that can be problematic in home fermentation.