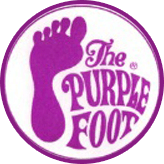 SUBSCRIBE
TO OUR NEWSLETTER
Events
Competitions
Your Source For Wine & Beer Making Supplies
4 years ago
I began my wine making journey about 4 years ago at Purple Foot. Right from day one they all made me feel at home and gave me the feeling that they really cared about the wine making process and making sure people had fun with this hobby. Over the years I have learned a lot about wine and the process from the staff at Purple Foot. They can guide you from the basics into more advanced techniques, and they always have time for you.

Purple Foot carries all the supplies that you could need for wine making. In my experience they ordered a special kit for me that they did not have on the shelf, much better than running or calling other places to see if someone else carried it. Service and customer communications is great.

This year I will be entering my first wines into competition and I give much credit to Purple Foot for making this hobby so enjoyable and for their support.

Thanks to all at Purple Foot,
Jim F.
Back to Reviews