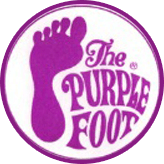 SUBSCRIBE
TO OUR NEWSLETTER
Events
Competitions
Your Source For Wine & Beer Making Supplies
Class: Introduction to Home Brewing
Beer class: Introduction to Home Brewing
Saturday May 5, 2018 Canceled - Watch for next scheduled class
10:00 - 1:00
This is a beginner class for anyone interested in learning how to make beer. Jim Sowinski will demonstrate the steps in Home Brewing.
This class is limited to 7 people.
Must be 21 or older to attend.
Class Fee: $20.00 Per Person $30.00 for 2 People
Sign up online or call (414) 327-2130 register
Please Note: There is no shipping cost applied to Classes. If shipping charges are applied on this website, we will remove it before processing the payment.
Back to Events