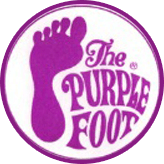 SUBSCRIBE
TO OUR NEWSLETTER
Events
Competitions
Your Source For Wine & Beer Making Supplies
Class: Introduction to Cider Making - Kits
Introduction to Cider Making Session 1
Thursday May 17, 2018 6:00 - 8:00 PM
This is a beginner class for anyone who likes to drink cider or has an interest in making their own cider at home from locally grown apples or from cider kits. Each participant in our classes will receive a finished bottle of cider. You may come back for the cider we started together, or take a bottle with you from a previous class.
During this 2 hour session you will learn:
About the equipment used in cider making, including how to read a hydrometer.
Basic terminology - understanding what certain words mean.
The difference between cleaning and proper sanitation.
About the different cider making ingredients and how to use them.
The steps in making cider - we will start a kit in this class. And present an overview of the rest of the process. In fall we will make the cider from fresh apples.
Tips to make a cider to your taste, sweet or dry! Carbonated or not!
Must be 21 years old to attend this class.
Class Fee: $20.00 Per Person $30.00 for 2 People
Sign up online or call (414) 327-2130 register
Back to Events