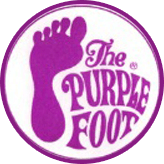 SUBSCRIBE
TO OUR NEWSLETTER
Events
Competitions
Your Source For Wine & Beer Making Supplies
LE 2016 Vermentino
2016 Winexpert Limited Edition wines

Deadline: Saturday December 2, 2016 4:00 PM
Available by pre-order only.
Delivery Month: January 2017
LE0012 2016 Limited Edition Vermentino Wine Kit
$149.99 each
Order 1-2 Limited Editions and receive $5.00 off the regular retail price.

Order 3-5 Limited Editions and receive $10.00 off each one.

No other discounts are permitted.
Each kit comes with coordinating labels
If you are unfamiliar with this program, here is how it works:
Select the wines you would like to purchase and place your order with us before 4:00 PM Saturday Dec. 2, 2016.

The wines will arrive in the month indicated and we will notify you when they arrive.
If you order online, your credit card will not be charged until we ship the kit to you.

If you are a local customer ordering online, please indicate: IN STORE PICKUP in the delivery instructions. You will not be charged until you pick up.
January 2017
Italian Vermentino
Tuscany, Italy
Located on the Tyrrhenian Sea which gives the area a warm Mediterranean climate.
The terrain is quite hilly and these hills serve as a tempering affect on the summertime heat
Tasting Notes
Expressively refreshing
Peach, green apple and fresh lime
Hint of tarragon on the finish
Sip-worthy on its own
Quenching acidity
Food Pairings
Regional Italian cuisine like pasta tossed in olive oil
Fresh shellfish
Grilled chicken or turkey
Brie and a baguette
Turkey Piccata
Sweetness: Dry Body: Light-Medium Alcohol: 12.5%