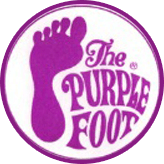 SUBSCRIBE
TO OUR NEWSLETTER
Events
Competitions
Your Source For Wine & Beer Making Supplies
Purple Foot Apple Crush 2017
The Purple Foot Annual Apple Crush
Saturday Oct. 22 & Sunday Oct. 27 2017

10:00 AM to 4:00 PM
Location:
The Purple Foot 5225 W. Forest Home Ave. Greenfield WI. 53219
This is an open house event. Stop by with your apples and pears, crush and press them and prepare them for winemaking at this annual event. Sample homemade wines and talk to some of our experts about your harvest.
If apples are a little scarce this year, if your crop didn't do well, you may want to visit an Apple orchard in your area and pick some up. Here is a link to help you find an Apple Orchards in your area.
Patterson Orchards and Farm Market is near the Purple Foot Open 7 days a week 9 to 5:30. They have apples now. Call 414-425-0563. Between Beloit Rd and Layton Ave, 4607 S 124th St, New Berlin
Click here to find an Apple Orchards in your area.
www.wisconline.com/attractions/orchards.html
Watch this website for details.